SECURITY MADE SIMPLE
Pinnacle is the brand new security management software designed and created by Sensory Secure.
Whether out on the open water or moored in port, we can ensure that guests, crew and the vessel are well protected. Feel confident that your security is never adrift.

IT'S TIME TO CHANGE YOUR VIEW OF SECURITY SOFTWARE
Pinnacle software provides a clear, easy to use interface which fully integrates all the different elements of your security system cameras, alarms, access controls deck sensors etc. The interface gives you full control of the security on board with a central event log, guest privacy modes for disabling cameras, alarm set up and camera positioning to suit the vessels location, operational status and occupancy.
All done from one screen in seconds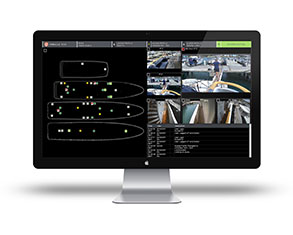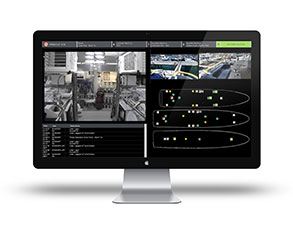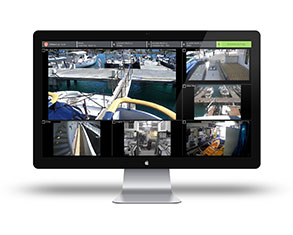 TAKING YOUR VISION ON-BOARD
Pinnacle is a windows based software platform that overlays the security sub systems on board a vessel. The software integrates all sub systems into a simple, easy to use interface that can be installed as part of a re t, new build or as an upgrade to an existing system. The entire Pinnacle platform is IP based and, with its open architecture, is designed to integrate with other ship's systems such as Fire, Engine Room Alarms and Steward Call where appropriate.

Survey & Consultation
Due to the complexity of a marine project, we undertake a number of design meetings with the shipyard, crew and owner's team to confirm the brief and specific requirements of each project.

Design
When designing a marine security system we always take into consideration the importance of reliability and robustness as well as the technologies available.

Installation
During the installation process each project is assigned a project manager and will liaise with the shipyard to deliver the project on time.

Handover
Following practical completion, a handover package is presented containing all of the relevant information for the system, such as fitted drawings and operational manuals. A one-to-one walk through of the system is also carried out.

Aftercare
Aftercare is paramount to us at Sensory Secure and we do everything possible to give our customers the best support, wherever they are in the world.
AND TAKING YOUR PROTECTION SERIOUSLY

CCTV Systems
The sea is an unforgiving place, which is why we never compromise on the quality of our marine equipment.

Intruder Detection
To operate alongside a CCTV system, intruder detectors such as deck sensors and door contacts can be installed to alert crew members to trespassers on board.

Perimeter Protection
Being aware of the presence of another vessel at the earliest opportunity is essential to protecting both the yacht and crew.

Access Systems
Whether moored in dock or out at sea, a vessel can be susceptible to unwanted visitors, especially at night.

Lockdown Systems
In the event that an intruder is detected or the vessel is attacked, a lockdown can be activated so that all external doors can be locked within seconds to protect the crew and guests.
'I love the idea and simplicity of the system.'
NAVAL ARCHITECT
'Great product, very well thought out.'
TECHNICAL CONSULTANT
'The privacy control is a great feature.'
CAPTAIN – SUPER YACHT
'This is something that the crew can use with ease.'
ETO – SUPER YACHT
YOU'RE IN SAFE HANDS
Over the years we have had the pleasure of working with some of the leading shipyards, consultants and yacht designers
in the industry. Precisely understanding our clients needs enables us to assess, design and install a system that is practical, state-of-the-art and blends seamlessly with both the yacht's design and daily life at sea. Dedication and pride in our work extends to all aspects of the process and we firmly believe that our security solutions can be tailored to any vessel's needs and requirements.
WE DON'T JUST DESIGN AND INSTALL SYSTEMS – WE MAINTAIN THEM
SERVICE + SUPPORT
At Sensory Secure our client relationships are at the core of our business, inspiring us to provide only the very best service and we are proud of the levels of after sales care and support that we have achieved.
In the unlikely event of a fault, all of our engineers are trained to ascertain and rectify a problem quickly, irrespective of the type of equipment used. To help speed up the process further, the majority of our systems are connected to our o ce via the Internet, granting us remote access and saving unnecessary disruption to clients. In many cases, we can connect to a system to correct a fault, make con guration changes and reset the system any time, any day and without requiring site access. However if a fault cannot be recti ed via the phone or by remote access, then an engineer will attend the site in person and at the convenience of the client.

TO DISCOVER SECURITY MADE SIMPLE
CONTACT US FOR A DEMONSTRATION
01625 505 720
LET'S TALK ABOUT IT
What you have read so far is merely a snapshot of what we can offer and there is a whole lot more we would like you to know. So if you are interested in bringing security solutions to your business, home or yacht, then get in touch. You know it makes sense.
Sensory Secure Ltd
Unit G1 Redwood Court
Tytherington Business Park
Macclesfield
Cheshire
SK10 2XH
+44 (0)1625 505 720

STAY IN TOUCH
In the world of Sensory Secure, new ideas and and changes in technology are a regular occurrence. Stay updated on all the news and latest energy saving insights through following our social media sites.